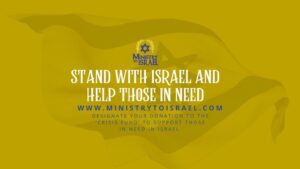 If you are looking for an opportunity to donate to support Israel, please visit
www.ministrytoisrael.com.
You will find a lot of information on how to send in your donations as well as where your donations will be used. Michael Utterback established the Ministry to Israel (MTI) in 1988 and is responsible for overseeing the global operations of MTI. You can visit the Ministry to Israel's Facebook page to see updates on what is happening in Israel and what your support goes to.